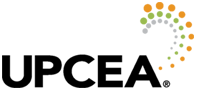 UPCEA Online Professional Development Certificate Programs
Professional, Continuing, and Online Education Professional (PCO Pro) Certificate
Our flagship program, the highly flexible PCO Pro Certificate program, is designed for professionals interested in building their expertise and advancing their careers in the field of Professional, Continuing, and Online Education. Bundle two Foundations courses, two Professional Practice courses, and one additional course from either series and earn the PCO Pro Certificate from UPCEA.
PCO Foundations Courses
These foundational courses provide an opportunity for participants to appreciate the context and breadth of institutions beyond their personal and professional experience.
PCO 101: The Nature of American Higher Education
PCO 102: The Language of Higher Learning
PCO 103: Orientation to Professional, Continuing, and Online Education (PCO)
PCO 104: Understanding the Adult Learner and Other PCO Constituencies in Professional, Continuing, and Online Education
PCO 105: Program Planning and Oversight in Professional, Continuing, and Online Education
PCO Professional Practice Courses
These practical courses allow participants to further explore and refine their capabilities while exploring academic strategies, financial management, leadership, innovation, and how to define and capitalize on market needs.
PCO 201: Academic Strategic Planning in a Constantly Changing Environment
PCO 202: Forecasting, Budgeting, and Managing Money in an Environment of Uncertainty and Risk
PCO 203: Creating, Motivating, and Leading Teams
PCO 204: The Entrepreneurial Imperative
PCO 205: Markets, Marketing, and Managing the Cycle from Prospects to Learners
PCO Leader Certificate
Explore leadership within higher education at a new level by focusing on how to responsibly manage people, data, and ideas. Complete all five Leader courses and earn the PCO Leader Certificate from UPCEA.
PCO 301: Leading with Diplomacy, Data, and Drive: the Unique Imperative of the Professional, Continuing, and Online Leader
PCO 302: The Role of Educator: Expanding Academic Horizons
PCO 303: The Role of Ambassador: Connecting Academic and Real Worlds by Engaging Those in Business, Community, and Government
PCO 304: The Role of Innovator: Managing An Adaptive, Agile Organization
PCO 305: The Responsible Professional: Managing Through Transparency, Integrity, Quality, and Accountability
| Access Date | Quiz Result | Score | Actions |
| --- | --- | --- | --- |
Quick Links
Get the essential skills and knowledge you need with UPCEA's new online Professional Development Courses