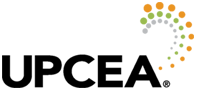 Frequently Asked Questions
How do I register for a course?
Click Here to be taken to our home page to see all available UPCEA Online Professional Development courses that are currently open for registration. Click the "Register" button to be taken to the UPCEA member portal and register. Click the title of the course to see more information such as a course description, a guide to navigating the course, and more. Click Here for a step-by-step registration guide with screenshots. If you need further assistance registering, please e-mail pd@upcea.edu and we will respond within one business day.
How long is each course?
Courses are four weeks long and constitute a weekly time commitment of about five hours.
I'm interested in more than one course; should I complete them in a specific order?
Our courses are offered on a rolling basis, and you should enroll in individual courses according to your professional development needs. Courses can be completed in any order.
I have successfully completed a course—now what?
Upon each individual course completion, participants will be awarded an UPCEA-backed badge. Be sure to add it to your LinkedIn profile and curriculum vitae. Consider taking additional courses and building up to a certificate.
How do I earn a certificate?
Learn more about the PCO Professional Certificate here. The PCO Pro certificate requires completion of five four-week courses and can be completed in as little as six months or over as many as two years.
How often is each course offered?
Each Foundations and Professional Practice courses will be offered twice per year. Leader courses will be offered once annually.
What are the technical requirements for participating in courses?
Course content is delivered in a web-based learning management system. We recommend Chrome or Firefox for the best experience. All synchronous events will be hosted in Zoom. Please be sure you are able to join a Zoom meeting prior to these events.
How many participants will be in each course?
Courses are designed to be an engaging and lively peer-to-peer learning experience. Because community engagement is a vital component in these courses, each course section will be limited to about 25 participants.
Will my work be graded?
Participants will not be graded, but are expected to actively engage with the course content and discussion boards as well as complete all assigned coursework. At the end of the course, the facilitator will determine whether participants have successfully demonstrated their knowledge of the various course topics. For more on participant expectations, read our Code of Conduct.
Who do I contact for technical support?
E-mail pd@upcea.edu for technical assistance. Our business hours are M-F 8:00-4:00 Eastern time. We will respond within one business day.
What is the refund policy?
Registrants who request to cancel their registration by 5:00 pm EST on the Friday after the course begins will have the option to transfer that registration one time to a colleague at their institution or to any other course offered within six months of cancellation. If no suitable offerings are available within six months at the time of cancellation, registrants can request a refund of their registration fee minus a $50.00 administrative fee. No transfers or refunds will be available after the first week of the course. Cancellation requests must be made in writing and sent to pd@upcea.edu.
What if I have questions not addressed here?
Send additional inquiries to pd@upcea.edu. Our business hours are M-F 8:00-4:00 Eastern time. We will respond within one business day.
| Access Date | Quiz Result | Score | Actions |
| --- | --- | --- | --- |