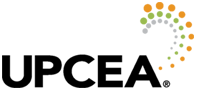 Frequently Asked Questions
How much do courses cost?
Enrollment costs are $459 member/$599 non-member per individual registration for each certificate program course.


How do I register?
Click here to will find detailed, step-by-step instructions (with images!) on how to register. This page can also be found on the elevate.upcea.edu landing page.


Do I need to be an UPCEA member to register?
You do not need to be an UPCEA member to register for a course, however, you will need an upcea.edu account. First, check to see if your institution is a member. If so, add yourself to the roster. If not, create a new account. To create a new account or add yourself to an institutional membership go to https://upcea.edu/login. Note: When searching for your organization while setting up a new account, search by its full/formal name (for example you would not search "UCLA" but instead for "University of California, Los Angeles").


What do I get if I complete a certificate program?
Upon successful completion, participants will receive a certificate from UPCEA substantiating demonstrated proficiency in a specific set of competencies articulated in our certificates. These badges and certificates can be shared via LinkedIn and other ways to promote your advancements in the field.


How long is each course?
Courses that are part of a certificate program are four weeks long.


How much time is required to complete a course?
We recommend that you plan on about five hours per week to complete a course.


How long are certificate programs?
Each of the UPCEA certificate programs includes five four-week courses and can be completed in as little as six months or over as many as two years.


Do I have to register for a full certificate program or can I register for individual courses?
While our courses are designed to be taken as part of a certificate program, you can enroll in individual courses according to your professional development needs. All certificate program courses can be taken in any order, and courses will be offered at least twice annually.


Who is leading the courses?
UPCEA is proud to have partnered with highly respected leaders in the field to develop and implement the PCO Professional Development programs. For more information about Founding Faculty, click here.


How can I request special accommodations?
Please send requests for accommodations to pd@upcea.edu.


Will courses be recorded?
Synchronous meetings will be recorded and posted to the course site.


What if I have questions/difficulties with registration and/or the course?
Contact Patrick Flanigan at pd@upcea.edu.
| Access Date | Quiz Result | Score | Actions |
| --- | --- | --- | --- |