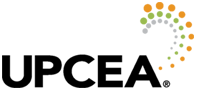 Get the essential skills and knowledge you need with UPCEA's Learning Center! Bringing you the leading experts in the field of professional, continuing, and online (PCO) education, these programs offer high-value and relevant content for practitioners at all levels. Engage with peers from across the field in a virtual classroom to strengthen understanding, breadth of knowledge, and skills. See below for courses and events that are now open for registration.
PCO Professional Certificate
Learn More about the PCO Professional Certificate
PCO Leader Certificate
Learn More about the PCO Leader Certificate
Course Catalog
Learn More about all of UPCEA's Online Professional Development Courses
Upcoming Professional Development Courses
Fall Courses Now Open for Registration!
Understanding the Adult Learner and Other PCO Constituencies in Professional, Continuing, and Online Education
Who are the constituents and stakeholders that compose the ecosystem of Professional, Continuing, and Online Education? What are the unique characteristics and educational needs of adult learners? How do the characteristics of the student market determine how programs are designed and delivered?
This course examines prospective student markets and how to address their educational needs. This course also examines the roles of employers, communities, and government agencies in creating educational opportunities.
Next Offering: 11/08/2021
Creating and Motivating PCO Enterprises
How are professional, continuing, online enterprises staffed, faculty recruited, and units organized? What are the various organizational models? How are teams assembled to design and launch new programs? This course will focus on mobilizing people to work together towards common objectives.
Next Offering: 11/08/2021
PCO Professional Program Courses Open for Registration
Understanding the Adult Learner and Other PCO Constituencies in Professional, Continuing, and Online Education - November 2021

Course Starts 11/15/2021 I Capacity: 20 Participants

Who are the constituents and stakeholders that compose the ecosystem of Professional, Continuing, and Online Education? What are the unique characteristics and educational needs of adult learners? How do the characteristics of the student market determine how programs are designed and delivered?


This course examines prospective student markets and how to address their educational needs. This course also examines the roles of employers, communities, and government agencies in creating educational opportunities.

Register

Non-member - $599
Member - $459

Creating and Motivating PCO Enterprises - November 2021

Course Begins 11/15/2021 I Capacity: 20 participants

What is the best way to organize the human resources of a PCO unit? That's a good question (without just one answer), that will be explored in this interactive 4 week course. Hiring, organizing and managing both administrative and faculty talent is one of the critical factors of success in continuing education. What are some of the various overall structures employed in designing a PCO unit, and their pros/cons? How are teams assembled to design and launch new programs? How do you integrate and work with those elsewhere in the university and outside (vendors)? How can you maintain high performing operations that balance continuous improvement and innovation?


This course provides a broad understanding of these elements and others. Organized around a team model, participants will engage with colleagues from other institutions to ensure a dynamic understanding of the issues.


Register

Non-member - $599
Member - $459
| Access Date | Quiz Result | Score | Actions |
| --- | --- | --- | --- |