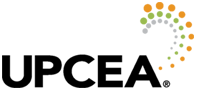 Get the essential skills and knowledge you need with UPCEA's Learning Center! Bringing you the leading experts in the field of professional, continuing, and online (PCO) education, these programs offer high-value and relevant content for practitioners at all levels. Engage with peers from across the field in a virtual classroom to strengthen understanding, breadth of knowledge, and skills. See below for courses and events that are now open for registration.
PCO Professional Certificate
Learn More about the PCO Professional Certificate
PCO Leader Certificate
Learn More about the PCO Leader Certificate
Course Catalog
Learn More about all of UPCEA's Online Professional Development Courses
Upcoming Professional Development Courses
Fall Courses Now Open for Registration!
The Entrepreneurial Imperative
How are new opportunities identified and implemented? How do professional, continuing, and online professionals succeed in a competitive and ever changing environment? More than any other academic unit, the professional, continuing, and online enterprise is responsive, agile, risk-taking, and innovative -- all qualities of entrepreneurs, but within the realities and constraints of complex institutions. This course will explore how to navigate and innovate within a dynamic environment
Next Offering: 08/02/2021
Markets, Marketing, and Managing the Cycle from Prospects to Learners
How are new and changing markets identified? How are programs -- in both content and format - developed to meet the needs of learners? How can data analysis help shape ongoing understanding of markets? This course will explore the processes and operations that convert markets into enrollments.
Next Offering: 09/08/2021
Program Planning and Oversight in Professional, Continuing, and Online Education
How do those in professional, continuing, and online education create their program portfolio? How are resources marshalled and managed? This course explores how an often unique mix of programs can be designed, developed, and delivered -- on-campus, on-site, and online.
Next Offering: 09/08/2021
PCO Professional Program Courses Open for Registration
The Entrepreneurial Imperative - August 2021

Includes Multiple Live Events. The next is on 08/04/2021 at 1:00 PM (EDT)

Course Starts 08/02/2021 I Course Capacity: 20

How are new opportunities identified and implemented? How do professional, continuing, and online professionals succeed in a competitive and ever changing environment? More than any other academic unit, the professional, continuing, and online enterprise is responsive, agile, risk-taking, and innovative -- all qualities of entrepreneurs, but within the realities and constraints of complex institutions. This course will explore how to navigate and innovate within a dynamic environment

| Access Date | Quiz Result | Score | Actions |
| --- | --- | --- | --- |