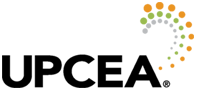 The Nature of American Higher Education - July 2022 (PCO 101-1)
Includes a Live Event on 07/13/2022 at 2:00 PM (EDT)
Register

Non-member - $599
Member - $459
Faculty Member
Dr. Jay Halfond
Cost
This course is offered at no cost to first-time online professional development participants from UPCEA member organizations. Enrollments are limited to one individual per member organization. Approval from your institutional representative required. Qualifying UPCEA members click here to submit registration form by 07/01/2022.
If you are an UPCEA member but do not qualify for this offer, we invite you to register at the regular member rate of $459.00 by clicking the register button in the top right of this page. Not sure if your institution is a member? Check here.
Non-members are welcome to register at the regular course rate of $599.00. Registration deadline is 07/08/2022.
Description
What makes higher education so important in the United States? Why are universities often such a mystery and controversy in our society? What are the key roles and power structure in the university? What are the realities, issues, and future prospects colleges and universities face? This course provides a foundation for those pursuing careers in academic administration -- and an opportunity for experienced professionals to appreciate the context and breadth of institutions beyond their personal and professional experience.
Topics Covered
Types of academic institutions in the USA
Features of American colleges and universities within a global context
Historical development of the modern American university
Evolution of online distance learning
The future of American higher education
Learning Objectives
Demonstrate the variety and complexity of academic institutions in the USA
Appreciate how colleges evolved in an unplanned, largely unregulated, often confusing way
Appreciate the controversies surrounding the purposes of an academic institution, particularly the constantly escalating costs of higher education
Understand the evolution of online distance learning and the role it has played in American higher education
Understand the role of innovation in influencing which institutions will succeed or fail.
Who should take this course?
This course is designed for professionals who are either beginning their career in higher ed or professional, continuing, and online education, and for experienced professionals who seek a broader understanding of American higher education.
Format and Schedule
This is a four week course consisting of about five hours of weekly course work made up of readings, asynchronous activities, and assignments. Additionally, there will be a total of five 60-minute live class meetings via Zoom. The schedule for these live meetings is below:
Wednesday July 13 at 2:00PM ET: Welcome and Course Overview
Wednesday July 20 at 2:00PM ET: Week 1 Discussion
Wednesday July 27 at 2:00PM ET: Week 2 Discussion
Wednesday August 3 at 2:00PM ET: Week 3 Discussion
Wednesday August 8 at 2:00PM ET: Week 4 Discussion and Course Wrap-Up
This content will not be available until 07/11/2022 at 9:00 AM (EDT)