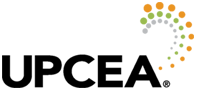 Overview of Professional, Continuing, and Online Education - October 2022
Register

Non-member - $599
Member - $459
Faculty Member

Dr. David Schejbal
Cost
Members: $459.00
Non-Members: $599.00
Description
What are the various ways universities organize and empower their units for professional, continuing, and online education? What are some unique features and approaches within these entities, particularly in how they address the educational needs of adult learners? This course provides a broad understanding of the variety of roles and models for professional, continuing, and online education across the academic landscape -- and the issues and opportunities they face. This course also looks at internal organizational structures, skill sets, and staffing. Finally, this module discusses professionalism and the role that UPCEA plays in networking and educating those in this domain.
Topics Covered
Benefits and challenges of various profession, continuing, and online education models
The history of continuing education
Analyzing online education at your institution
Federal regulations and accreditation
Learning Objectives
Differentiate between different structures and reporting homes for units of professional and continuing education.
Identify and discuss the benefits and challenges of various PCO models.
Reflect on the history of continuing education.
Identify key considerations for developing new programs.
Identify internal and external regulators in higher education.
Recognize the direct causal connections between federal regulations, accreditation, and institutional
culture.
Who should take this course?
This course is designed for new and mid-career PCO professionals, who seek a deeper understanding of the history of professional, continuing, and online education and it's place within the higher education landscape.
Format and Schedule
This is a four week course consisting of about five hours of weekly course work made up of readings, asynchronous activities, and a weekly one hour live class meeting via Zoom. The schedule for the weekly meetings is below:
Tuesday October 4th 3:00-4:00 PM ET: Welcome and Course Introduction
Tuesday October 11th 3:00-4:00 PM ET: Week 1
Tuesday October 18th 3:00-4:00 PM ET: Week 2
Tuesday October 25th 3:00-4:00 PM ET: Week 3
Tuesday November 1st 3:00-4:00 PM ET: Week 4 and Course Wrap Up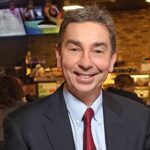 Dr. David Schejbal
President, Excelsior College
David Schejbal, Ph.D., is President of Excelsior College. He served as Vice President and Chief of Digital Learning at Marquette University before assuming the presidency at Excelsior. Prior to Marquette, he was dean of Continuing Education, Outreach and E-Learning at the University of Wisconsin-Extension. In that role, Schejbal helped launch the new UW Flexible Option, the first system-wide competency-based, self-paced learning option in the nation. Schejbal also previously held leadership roles at the University of Illinois at Urbana-Champaign and Northwestern University. Schejbal writes and speaks broadly about the future of higher education and how that future is shaped by social, economic, technological, and political forces. In 2012, he was one of the founding members of C-BEN: The Competency-Based Education Network: A National Consortium for the Development of Higher Education Models. Schejbal holds a doctorate from the University of Connecticut, and a B.A. from Iowa State University.
$i++ ?>
See what past participants have said about this course:
"This class should be required for any person entering the PCO division for the first time. I wish I had taken this class five years ago when I first started working in this sector."
"This course was incredibly helpful in leading me through the history of PCO and how that looks at my institution and gave me some incredible insight into some of the ways I could be working toward positioning myself for a leadership role."
"I feel very lucky to have had Dr. David Schejbal. I had heard him once speak and was so impressed with his knowledge of continuing education that when I realized he was going to be the course instructor I honestly felt honored - this was like having our mini private UPCEA conference with the best in CE."
"The value of the connections, information sharing and perspectives of peers has been invaluable."
This content will not be available until 10/03/2022 at 9:00 AM (EDT)