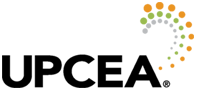 Forecasting, Budgeting, and Managing Money in an Environment of Uncertainty and Risk - March 2021
Register

Non-member - $599
Member - $459
How do those in professional, continuing, and online education analyze opportunities, project revenue and expenses, identify prudent ways to manage resources, monitor cash flow, and mitigate financial disaster? How do you measure success and respond to failure, reallocate resources, and determine new investment opportunities? Those in PCO often operate as a stand-alone business -- by relying on revenue to support operating costs, and depending on forecasting, cash flow, and agile pivoting to new strategies.
This four week course will consist of weekly live virtual classroom meetings hosted in Zoom. Please be sure you are able to join a Zoom meeting prior to these events. Live classroom attendance is strongly encouraged but not mandatory. The schedule for these events will be posted in the course overview tab. If you are unable to attend live classroom meetings, recordings of those events will be posted in the course shortly after the meeting.
Welcome to the Quick Start Guide
This guide is highly recommended if this is your first professional development course with UPCEA. Some tips are provided for navigating the course as well as information about how to obtain technical support.
Tips for Navigating this Course
Content pages need to be acknowledged. Once you have read, viewed, or otherwise completed the content, look for the button at the end to acknowledge you have completed the item. Sometimes, this step is required in order to advance to future items in the course.
Future items may be hidden from view. For example, content for the coming week may not be visible until the course facilitator releases it to the class.
Some items have prerequisites and do not become available until after you have completed the item it depends upon. Prerequisite items have a grey overlay (making them look translucent) with a lock next to them. When you click on the item, its acknowledgement button will note what item it depends on (see image below for an example).
Tips for Working with Discussions
Discussions will open in a pop-up window when you click Enter the Discussion. Instructions will be posted on the discussion forum that loads in the pop-up window.
Important! You cannot edit or delete your discussion posts. It is recommended you draft your post in another document editing app first, like MS Word or Google Docs, then post your final draft to the board.
To create a new top level post, enter your post in to the text field editor box at the top of the discussion pop-up window.
Replying to a post by clicking reply under an existing post will add your post to the discussion thread. Threaded discussion posts appear indented under the parent post.
Posts are listed in chronological order with the oldest post appearing at the top.
Tips for Viewing Videos
Some videos may be arranged in a playlist. A playlist will automatically play all videos in the series in order.
The playlist will automatically play through all videos after you start the first video.
You can view all videos in the playlist by clicking on the playlist icon (see image below where the icon is in a blue circle). You can skip to any video in the playlist by clicking on it.
For the Best Experience
Use either the FireFox or Google Chrome browser app for the best experience. The course has been tested to work well with these two browsers.
Technical Support
Email: pd@upcea.edu
Hours of Operation: 8:00 am to 4:30 pm EST. Expect a response within 1 business day.
Gary Matkin (Moderator)
Course Developer and Facilitator
Gary Matkin, Ph.D., is Dean, Division of Continuing Education and Vice Provost, Division of Career Pathways at the University of California, Irvine. Matkin directs the activities of the Division of Continuing Education that, with a self-supporting annual budget of $40 million, offers over 3,100 continuing education courses per year, serving approximately 40,000 students. As Vice Provost, Matkin is responsible for coordinating career services across the UCI campus, including the direct supervision of the Division of Career Pathways, whose services are available to over 35,000 UCI undergraduate and graduate students, in addition to alumni and local employers. Previously, Matkin served as Associate Dean for Continuing Education at the University of California, Berkeley. He holds a doctorate in Education and an M.B.A. from the University of California, Berkeley, and a B.S. from the University of San Francisco, and is a Certified Public Accountant.

$i++ ?>
Key:

Complete

Next

Failed

Available

Locked