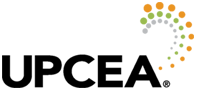 Forecasting, Budgeting, and Managing Money in an Environment of Uncertainty and Risk - September 2023
Register

Non-member - $599
Member - $459
Faculty Member
Dr. Gary Matkin
Cost
Members: $459.00
Non-Members: $599.00
Description
How do those in professional, continuing, and online education analyze opportunities, project revenue and expenses, identify prudent ways to manage resources, monitor cash flow, and mitigate financial disaster? How do you measure success and respond to failure, reallocate resources, and determine new investment opportunities? Those in PCO often operate as a stand-alone business by relying on revenue to support operating costs, and depending on forecasting, cash flow, and agile pivoting to new strategies.
Topics Covered
Resource Allocation and Budgeting Basics
Forecasting
Creating a Program Business Plan
Evaluating Partnerships
Learning Objectives
Differentiate between resource allocation and resource generation budgeting and analyze the implications for CE organizations
Create a course budget and financial statement
Create alternative future scenarios
Understand and evaluate opportunity costs
Distinguish between development and delivery costs and understand amortization
Articulate the value proposition of both partners of the partnership
Anticipate and mitigate the common barriers in forming partnerships
Who should take this course?
This course is designed for learners at various professional levels, particularly those who have some experience in PCO education administration who seek to learn more about financial forecasting and creating budgets at the course, program, and departmental level.
Format and Schedule
This is a four week course consisting of about five hours of weekly course work made up of readings, asynchronous activities, and a weekly one hour live class meeting via Zoom. The schedule for the weekly meetings will be:
Wednesday 9/27 at 2:30 PM ET
Wednesday 10/4 at 2:30 PM ET
Wednesday 10/11 at 2:30 PM ET
Wednesday 10/18 at 2:30 PM ET
Wednesday 10/25 at 2:30 PM ET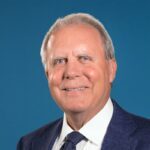 Gary Matkin (Moderator)
Dean Emeritus, Continuing Education at University of California Irvine; Course Developer and Faculty Member
Gary Matkin, Ph.D., is Dean Emeritus, Continuing Education at the University of California, Irvine. Matkin directs the activities of the Division of Continuing Education that, with a self-supporting annual budget of $40 million, offers over 3,100 continuing education courses per year, serving approximately 40,000 students. As Vice Provost, Matkin is responsible for coordinating career services across the UCI campus, including the direct supervision of the Division of Career Pathways, whose services are available to over 35,000 UCI undergraduate and graduate students, in addition to alumni and local employers. Previously, Matkin served as Associate Dean for Continuing Education at the University of California, Berkeley. He holds a doctorate in Education and an M.B.A. from the University of California, Berkeley, and a B.S. from the University of San Francisco, and is a Certified Public Accountant.

$i++ ?>
See what past participants have said about this course
"I greatly appreciate all the resources you provided in our course: the readings, lectures, and discussion prompts were excellent."
"Dr. Matkin was welcoming to all participants. He was intentional about using our names and making connections between what we had each written or said the prior week with our contributions this week. Most importantly, he met each of us "where we are," whether a PCO leader who is very comfortable with budgets or a leader who is new to the financial aspects of their role. I appreciated the respect he demonstrated to each of us by doing so."
"The examples of budgets and program planning were so beneficial to me. The readings for course budgeting were insightful and helpful too!"
"Overall, this course was exceptionally run and the material was relevant to the struggles we're facing right now. I speak for my colleagues in saying that we enjoyed this course so much, we are sending 3 additional people to the course."
"Gary is so knowledgeable about this field and provided valuable practical tools and templates. The course was focused, with clear learning objectives and assignments that aligned to those objectives."
"I have been asking for this the contents of this very course for 5 years and couldn't find anything remotely relevant. Thank you for this! His book is now my bible."
"Gary was incredibly knowledgeable and could address every facet of developing a PCO."
"I will be sending my program leads to this class next time around in February."
"I thought the content was very good. I learned some new things and validated my thinking on others."
"A wealth of knowledge. His book is a great tool to keep. Resources provided were top notch. Answered all questions."
Key:

Complete

Next

Failed

Available

Locked