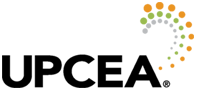 Program Planning and Oversight in Professional, Continuing, and Online (PCO) Education - January 2024
Register

Non-member - $599
Member - $459
Faculty Member
Julie Uranis, Ph.D.
Cost
Members: $459.00
Non-Members: $599.00
Description
Possessing a solid understanding of the program planning process is critical for a PCO professional, particularly for those involved in the development, design, and delivery of opportunities for diverse learners.

Program planning is exciting, complicated, and dependent on the contexts and variables that exist at an institution. This course provides essential background on the process of program planning, good sources of information to guide essential elements in the process, and perspectives PCO professionals should consider when planning programs.
As a learning community, participants will have an opportunity to explore program planning, collaborate and share perspectives, and will be encouraged to create a non-mandatory program plan of their own with the goal of developing a better sense of the considerations necessary to build a successful and sustainable program.
Because a program can be any learning experience we create intentionally for a specific target population, participants can apply the information in this course to short (non-credit) programs, such as a one hour lecture, or lengthier (degree) programs regardless of the credential received by learners. This course explores the consistent attributes needed for all programs: the existence of learning outcomes/impact on learners as well as the ability to assess and evaluate the programs offered by a PCO unit. Because program planning is the act of developing ideas, working through the logistics of a program, and a systematic means of determining the initial viability of a program, this course can provide insights in all areas of a PCO enterprise.
Topics Covered
Internal and external resources necessary to develop programs
Key stakeholders in the program planning process
Operational and curricular components to PCO programs
The centrality of the learner and learner needs in the design of programs
Learning Objectives
Achieve an understanding of how programs are planned, executed, and evaluated relevant to the PCO enterprise and initiatives

Assessing, managing, and advocating for resources

Collaborating with internal and external partners

Assessing and evaluating performance

Become familiar with curriculum design, sourcing, and revisions inclusive of learning strategies and theories delivering instruction and supporting programmatic outcomes and objectives for PCO programs

Designing curriculum and credentials

Detailing operational components of programs

Become more socially perceptive and ready to facilitate diverse, inclusive, and culturally sensitive PCO working and learning environments

Identifying program ideas and responding to the needs of learners
Who should take this course?
This four week course is designed for both the new PCO professional as well as those who have significant experience (3-5 years and beyond) planning credit and non-credit learning experiences. New professionals will have an opportunity to explore the multifaceted process and hone in one the skills and knowledge they need immediately to be more effective in their roles. More seasoned professionals will be challenged to review their program planning approach and determine if they can refine or be more inclusive of different components covered in the course.
Format and Schedule
This is a four week course consisting of about five hours of weekly course work made up of readings, asynchronous activities, and a weekly one hour live class meeting via Zoom. The course site will open for access on January 15th. The class will meet on the following schedule:
Wednesday January 17 1:00-2:00PM ET: Welcome and Course Overview
Wednesday January 24 1:00-2:00PM ET: Week 1 Discussion
Wednesday January 31 1:00-2:00PM ET: Week 2 Discussion
Wednesday February 7 1:00-2:00PM ET: Week 3 Discussion
Wednesday February 14 1:00-2:00PM ET: Week 4 Discussion and Course Wrap-Up
See what past participants have said about this course:
"I would recommend this course to my fellow directors/deans for their teams. I will strongly consider using this course, or ones related to it, to help onboard new employees in the future. It will definitely help establish a common understanding and provide a framework to help them operate." John Freeze, Director, Center for Professional Education, University of Tennessee at Chattanooga (Download John's story)

"This course provided relevant and helpful information in a user-friendly format, which allowed for a variety of participants to engage in a variety of ways at their convenience. The discussions were thoughtful and I really enjoyed gaining perspectives from professionals and practitioners from all over the country. This was my first UPCEA course, and I look forward to future opportunities to enroll in other UPCEA courses." R Katherine Samford, GA Institute of Technology
"Julie was great. She has such a positive, energetic demeaner and it was fun learning from her. She engaged the group well."
"This was the fourth PCO course that I have taken with UPCEA. What a delight it was to see that this course was designed as a truly online course by an experienced ID! I appreciated the mix of content, the clear identification of required and supplemental readings, the "TLDR" summaries (even though I always read all of the materials), and the optional "challenge" activities."
"I just want to say, Julia Uranis is a national treasure. Her energy and accessibility made this course. Thank you!"
"The scope of the course was great--I was able to understand the broad, overarching principles of program planning, then it also zoomed in and covered some of the details of each topic. I appreciated that the course didn't require too much prior knowledge about program planning, and that the readings and resources were approachable and informative. I enjoyed the interaction with my peers, and the course was well organized and easy to navigate."
"All the content was very beneficial. Plus I enjoy being able to discuss our unique situations during the live class versus going back over everything we just read or studied."
"Julie was friendly, engaging, and had both a sense of humor and realistic expectations about pacing/workload. During the weekly synchronous Zoom sessions, Julie consistently and deliberately referred to a range of participants by name and their comments in the asynchronous discussion threads, inviting them to elaborate on their thoughts. This made a larger class seem more intimate and was a thoughtful way to signal that Julie had read our contributions to discussion threads."
"This was my first UPCEA course, and it was an eye opener for me. Although I have many years of experience as a college-level instructor for both face-to-face and online courses, I have not been a student for almost 40 years. I think I will always prefer in-person situations in education, but I know that online instruction is an ever-expanding industry, especially in the last couple of years with COVID. It is good to know that the experience continues to improve over time. Well done UPCEA!"
"Julie was a great instructor. It was helpful to hear about her personal experiences and challenges in program planning."
"This course really helped me to contextualize and frame best practices in program planning, some things I already do and others that were new to me."
"Julie was excellent: very welcoming and engaging. She had fantastic examples and could speak to a range of experiences with expertise. The course included excellent resources and thoughtfully prepared lectures."
"I really liked Julie. She was very personable and ensured that she was inclusive of all experience levels from seasoned veterans to newcomers to program planning (me). It was much appreciated."
This content will not be available until 01/15/2024 at 9:00 AM (EST)