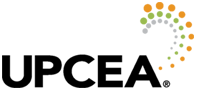 Understanding the Adult Learner and Other PCO Constituencies in Professional, Continuing, and Online Education - January 2024
Register

Non-member - $599
Member - $459
Faculty Member
Andy Atzert
Cost
Members: $459
Non-Members: $599
Description
Who are the constituents and stakeholders that compose the ecosystem of Professional, Continuing, and Online Education? What are the unique characteristics and educational needs of adult learners? How do the characteristics of the student market determine how programs are designed and delivered?
This course examines prospective student markets and how to address their educational needs. This course also examines the roles of employers, communities, and government agencies in creating educational opportunities.

Topics Covered
Professional, Continuing, and Online Education (PCO) audiences
Characteristics, motivations, and learning barriers of adult learners
Trends in adult learner enrollment
Program planning for PCO audiences
Online learners and alternative credentials
Learning Objectives
Identify different potential audiences for PCO programs.
Describe trends in adult student enrollments and sources of data.
Explain the unique characteristics and learning needs of adult learners, including motivation and barriers.
Explain ways to learn more about and recruit prospective PCO audiences.
Describe program features and services needed to accommodate adult learners.
Demonstrate an understanding of online learners.
Explain and give examples of alternative credentials for adults and other groups that offer educational opportunities for adults
Who should take this course?

This course is designed for professionals at various levels, particularly those who have some experience in PCO education administration who seek to learn more about working with adult and online audiences.
Format and Schedule
This is a four week course consisting of about five hours of weekly course work made up of readings, asynchronous activities, and a weekly one hour live class meeting via Zoom on the dates below:
Monday January 8th, 3:30-4:30 ET: Welcome and Course Overview
Monday January 15th, 3:30-4:30 ET: Week 1
Monday January 22nd, 3:30-4:30 ET: Week 2
Monday January 29th, 3:30-4:30 ET: Week 3
Monday February 5th, 3:30-4:30 ET: Week 4 and Course Wrap-Up
This content will not be available until 01/08/2024 at 10:38 AM (EST)